Body Therapies by Neal's Yards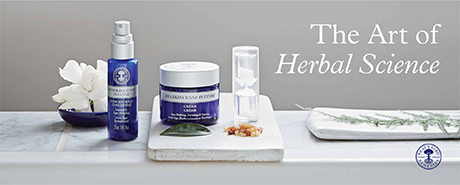 Choose your own blended oil: Geranium & Orange (Uplift) to tone skin; Ginger & Juniper (Warming) to ease aches and pains; Aromatic Blend (Soothing) restorative qualities.
Hot Stone Full Body massage, 60 mins £55
Hot Stones Back & Scalp massage, 30 mins £35
The Absolute Full Body Massage, 60 mins £53
The Absolute Back, Neck and Scalp Massage, 30 mins £31
Indian Head Massage with Hot Stones, 30 mins £33
Foot Massage, 25mins £15
Back Cleanse, steam, blackhead extraction, exfoliation 30 mins £32
Full Body Exfoliation 'beach-ready' 30mins £33
Full Body Exfoliation and Massage 'beach-ready' 60mins £56
Other Body Treatments
Sports Massage by Christian Dorman MAR. MFHT - 60 mins £42
Remedy sports and other injuries with deep manipulation specifically in the area of concern
Reflexology by Christian Dorman MAR. MFHT - 60 mins £35
Restore equilibrium with this relaxing and effective foot massage
NRG LIPOSCULPT treatments - 1 for £40 | 3 for £105
Shrink your body fat safetly and comfortably, cold laser fat reduction (taster tmts. £30)
Acupuncture Element and TCM - 60 mins £40
By Audra Marshall
Cryopen from £30
Removal of skin tags, pigmentation, milia, warts, cherry angiomas & verucca
Packages
Absolute Indulgence Experience - 120 mins £87
Melt onto our warm couch for an Aromatherapy Massage followed by 'ProSkin 60' facial
(Add £5 for a hot stone experience)
The Relaxing Hour - 1 hour £58
Aromatherapy back neck and shoulder massage followed by 'ProSkin 30' facial
(Add £5 for a hot stone experience)
Neals Yard 'Organic Ritual' – 90 mins £70
Dive into our soft cosy bed for our invigorating Lime & Ginger back scrub, Ginger & Juniper back massage followed by our Geranium & Orange hand and foot cleanse routine, finishing with our glowing Rose & Orange Facial
(Add £5 for a hot stone experience)
Sienna X Airbrush
Sienna X Airbrush (students £20) 30 mins £29
Sienna X 1 hour Rapid Airbrush (students £23) 30 mins £31
Ear Piercing
Caflon Pro Ear Piercing, 15 mins £33
Hopi Ear Candling
£33 procedure takes 30 mins.
Please contact the clinic to book an appointment:

01323 899768