A Professional Skin Care brand compiled by doctors for true dermatological results. Using the bt-analyze advanced technology we calculate moisture levels on the skin to clearly define the needs of each area.
dermalogica® Skin Treatments
Healthy glowing skin for life

SkinSolver®: 15 mins. | Free
Let's talk about your skin concerns.

ProSkin 30: 30 mins. | £36
A quick boost of what your skin needs.

ProSkin 60: 60 mins. | £56
Hands-on tailored prescriptive facial targets.
your skins requirements.

ProSkin 60 with IonActive: £77
To the next level using electrical microcurrent to work deeper.

Expert Active: 60 mins. | £82
Professional Grade Skin Peel using unique Glycolic,
Lactic and TCA acid blends.
FACIALS by NEAL'S YARD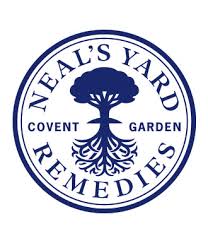 A completely natural, organic and vegan brand originating in Covent Garden, London.
Eco Express Facial 30 mins £35
Introduction to a totally organic journey of goodness inspired by natures herbal extracts and flowers essences.
Organic Hollistic Facial 50 mins £55
A nourishing & relaxed facial to promote radiance and balance to all skin types and to calm the mind.
Frankincense Restorative Facial 60 mins £65
Aromatic Resin & anti-ageing plant extracts to plump, smooth & reduce the signs of sun damage to face & hands.
AESTHETIC FACIAL PROCEDURES
SkinBase Microdermabrasion with hydrating mask 30 mins £56
A resurfacing treatment to brighten skin and minimise fine lines, acne scarring and pigmentation.
SkinBase Microdermabrasion with lactic acid exfoliation, extraction & hydrating mask 45 mins £72
A deep resurfacing treatment to brighten, decongest & minimise fine lines, acne scarring and pigmentation.
Dermaroller Collagen Induction - up to 45 mins £45 (3 tmts. £126)
Needling to 'Fight' Stretch Marks, Acne Scarring & Cellulite with penetrating advanced collagen fusion to resurface skin.
Ultra-Visage Non-surgical face lift - 75 mins £70
A facial muscle workout and collagen boost using electrical current to firm, cleanse and hydrate, ideal for sagging skin.
Eyebag & Brow Lift Treatment £36 (3 tmts. £99)
Stimulate fluid retention and drain followed by eyebrow lighting using micro-current.
Laser Skin Tone Rejuvenation treatment £110
Working over the whole area to brighten brown age spots, diminish thread viens and plump skin naturally.
Laser Active Acne treatment £110
Very effectively dries out active spots and calm skin.
Laser Thread Vein Removal from £30
Laser Pigmentation removal from £30